---
*PLEASE NOTE THAT DUE TO THE AD MONGERS WHO HAVE NOTHING BETTER TO DO WITH THEIR LIVES THAN ABUSE AND DISGRACE THE GUESTBOOKS OF PERSONAL WEBSITES, MY GUESTBOOK IS NO LONGER AVAILABLE. FEEDBACK MAY BE ADMINISTERED VIA THE 'FEEDBACK' ICON. THANK YOU FOR YOUR UNDERSTANDING.*
---
Flowers bloom and souls fly free
No more pain for our Nini...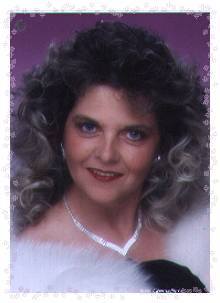 God needed another Angel and this time he picked "Nini."
Sandra was a spitfire, very determined and strong. Death had no business taking her away from those she loved, and those who loved her.
She rests free of the pain that engulfed her and the hearts of her family & friends. Her enthusiasm for life and her spirit for dance will live on in her children. I once told her that she made beautiful children, and that she did.
We will be watching for your star Sandra, way up high, because we know you'll be shining. You fought so very hard for your life; we will catch a shadow, a smell, feel a touch, and know that you are with us. You made a difference in all of our lives.
Love, Cheryl & Laura
---
Sandra, I remember at Laura's 16th birthday party that your Mom & Dad held at their house for Laura, one of Laura's male companions had a mohawk, body piercing, tattoos, and he was completely dressed in black leather--and he had chains and spikes "here & there" shall we say. You looked at me as though I'd completely lost my mind, and you said to me that there was no way one of your girls would ever bring "something like that" home.
I remember Amy's first Halloween, how you did her up in a white dress & hooded shawl & sat her at the front door in a little rocking chair. She was adorable.
I remember the time you slid off the ramp to the shed, where we changed into our swimsuits, and you went ass-first into the tomato patch. Your sisters and I laughed our asses off, and so did you. When you were finally able to crawl out of the tomatoes--with the help of your Mom--we laughed even harder when we saw the green tomato goo squashed on the ass of your shorts.
I remember Amy's first birthday, wow what a party you threw and girl you knew how to throw a party. It was one of the best times, and that's the day Amy took her first steps.
I remember the night you & Bruce were going out of town to a fancy event, you walked into the living room on Wood Drive looking like the most beautiful woman I had ever seen in person in my entire life. You had a burgundy/wine dress on, it was strapless and there was a fold around the shoulders, the dress was slim fitting and you looked like a bombshell girl. You were just beautiful.
I remember the time you took a spell in the side porch on Monaghan. I knelt down & held your hand to comfort you, while I held a cold cloth to your forehead as we all waited for the ambulance. Your Mom stood out on the street to flag the ambulance.
I remember how absolutely gorgeous your Christmas tree was every year. I have yet to see a tree so beautiful. You had Eatons & Sears beat by a long shot.
I remember you leading the way in the line dancing at your Mom & Dad's 25th anniversary party. You were smiling and laughing; you were so happy.
I remember how beautiful the dresses for Sherri's wedding were, and how beautiful the dresses for the dance studio were. I don't think there was anything you couldn't do with material and also with some paint and wall-paper. Your home on Wood Drive was Victorian gorgeous. You gave me a tour of the house when we first met, and I just stood there in awe because the decorating was so fabulous. I just loved the wooden cradle that you had, full of dolls, in your room. I'd never seen that done before...and who knew at the time that you would rock two more of your babies in that cradle.
I remember the first time I saw you after I found out you had become ill. I began to cry uncontrollably as soon as I looked at you. You had such a good humor, when I hugged you, you asked me if I could feel your back bones. I could, oh boy could I ever, and it scared me, but you found humor in it. You talked so positively that day, but I couldn't stop crying for the longest time. It was like it wasn't real until I saw you.
I remember the last time I saw you when you were ill, all the times we girls had yapped about losing a few pounds and getting rid of the flab and cellulite, and there you were no bigger than a minute. I could have spit through you. You were dying.
The night your Mom called me to tell me that you were not doing good at all, I contemplated for the longest time driving to Bowmanville hospital to see you, but it was after hours and me not being a family member I figured they wouldn't have let me in. I found out later that I would have been allowed in, but I was told by Penny that it's better that I remember you how I saw you last, because it was so heartbreaking seeing you that night. Penny said you fought for every last breath, and right up until God took you, you said how scared you were and that you didn't want to go. That breaks my heart.
Sandra, I think of you every day. I see women out and around, with their hair in a similar style to what you always wore, and I stare at them. I called your house the other day, for your Mom, & got your answering machine, with your voice. You have no idea how nice that was to hear your voice. I hope Bruce keeps that message forever.
I still can't believe that you're gone, I don't know if I ever will. I have so many memories of you and I want to thank you for every one of them. If you wish to come and visit us, you are more than welcome. I know how you believed in the spirit world, and I know when you are ready you will pop in. You can stay as long as you want. Just don't hide things on us like George did. Remember 'George' from the original house on Scugog? When Jesse found out that you's had lived in that house when she was born, she said "Mom, I didn't know we lived in a mansion."
Oh what the hell, you can do whatever you want girl, so long as you stay close.
---
Big Sister
I cannot stand to see your pain
When He comes, you'll be better again
It breaks my heart to see you this way
We will have to take it day by day
The beautiful memories will live on
Long after this life when you are gone
You're in my thoughts and always my heart
I wish that we will never have to part
You've been my mentor and my friend
It will stay that way until the end
I'll hold your hand when you ask me to
And pray to Him like we sometimes do
I cannot stand to see your pain
When He comes, you'll be better again.
By Christine Elaine Hargraft
---
March 14, 2005
It's coming up your birthday Sandra; you'd be 47. You should be here to celebrate turning a year older.....not that we ever enjoyed turning a year older did we? All the same, you should still be here to celebrate having another birthday. You're a Grandmother you know; I'm sure you can see Brandon from heaven. He's going to have a brother or sister in the summer. You're an aunt again too, to Ashley & Cody; they will both be having a brother or sister this year also. You're gone but not forgotten; you're in the wind....
Do not stand at my grave and weep,
I am not there, I do not sleep.
I am a thousand winds that blow,
I am the softly falling snow.
I am the gentle showers of rain,
I am the fields of ripening grain.
I am in the morning hush,
I am in the graceful rush
Of beautiful birds in circling flight.
I am the starshine of the night.
I am in the flowers that bloom,
I am in the birds that sing,
I am in each lovely thing.
Do not stand at my grave and cry,
I am not there -- I do not die.

Mary Frye (1932)
---
Sandra Thertell - March 16, 1958-May 7, 2003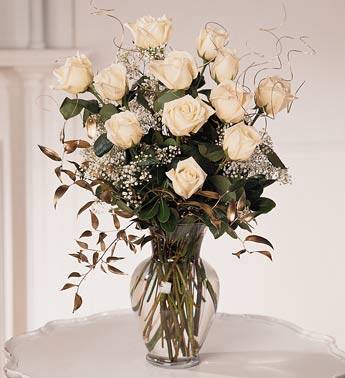 ---
When tomorrow starts without me
and I'm not there to see
If the sun should rise and find your eyes
all filled with tears for me
I know how much you love me
As much as I love you
and each time that you think of me
I know you'll miss me too
But when tomorrow starts without me
Please try to understand
That an angel came and called my name
and took me by the hand
And said my place was ready
In heaven far above
And that I'd have to leave behind
All those I dearly love
I had so much to live for
So much left yet to do
it almost seemed impossible
That I was leaving you
So when tomorrow starts without me
Don't think we're far apart
For every time you think of me
I'm right here, in your heart.
From the Holly Jones Memorial Page©